Monthly we need to have backup of our website or backup when we update something in our website.It is important thing which every blogger should follow otherwise we can lost what we achieve through the website.
There are several ways to backup your website.We are going to discuss here through FileZilla, 
FILEZILLA   BACKUP   PROCESS
1) In this process we need to install the Filezilla Client from the internet and install it.open it now and it will show like this,
 2) Now as you can see above there is Host,USERNAME and PASSWORD.
3) In the host you need to type the IP Address of your server.In the Username you need to type your Cpanel username and in Password section just type your password of Cpanel.
4) Now press QuickConnect button near by it.You would automatically connect your server FTP and screen will show like that,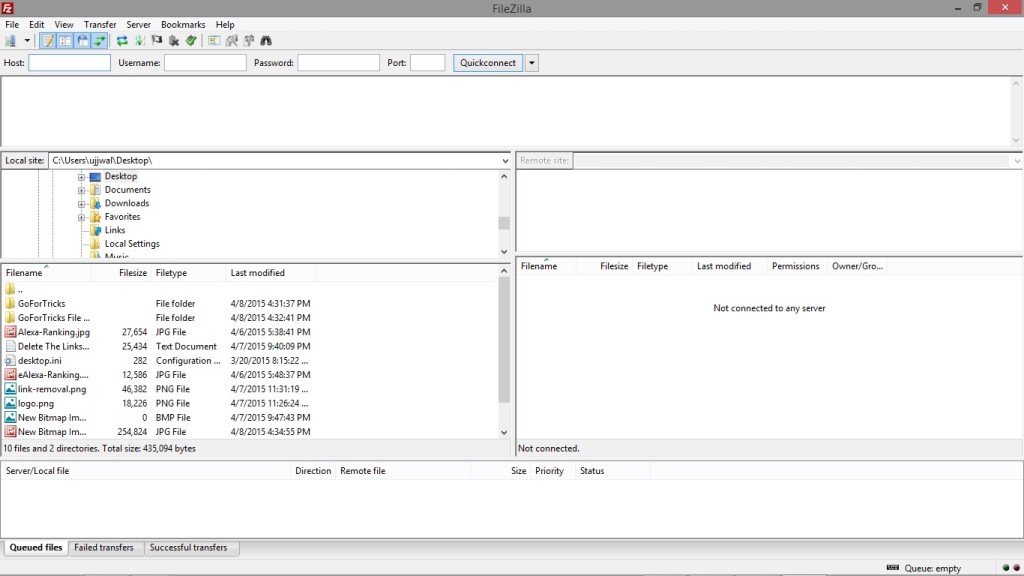 5) Now right click below the button "Remote Site" and download it to your hard drive which is in your left "Local Site".After completing the downloading save name as "Website Content Backup", now backup of your website database is downlaoded.
6) Now install a plugin in the wordpress site named "WP Database Backup"Activate it and take the backup of your wordpress"BackupFileName.sql.gz". 
FILEZILLA 

 

RESTORE   PROCESS
1)Open the filezilla and and open the folder we downlaoded as website content backup and go to the public.html.
2)You will see here is a folder "WP-Content" upload it in the public.html folder.Close Filezilla after uploading completed.
3) Now Login your Cpanel account and see below in the database section there is "PhpMyAdmin" open it.It will look like this,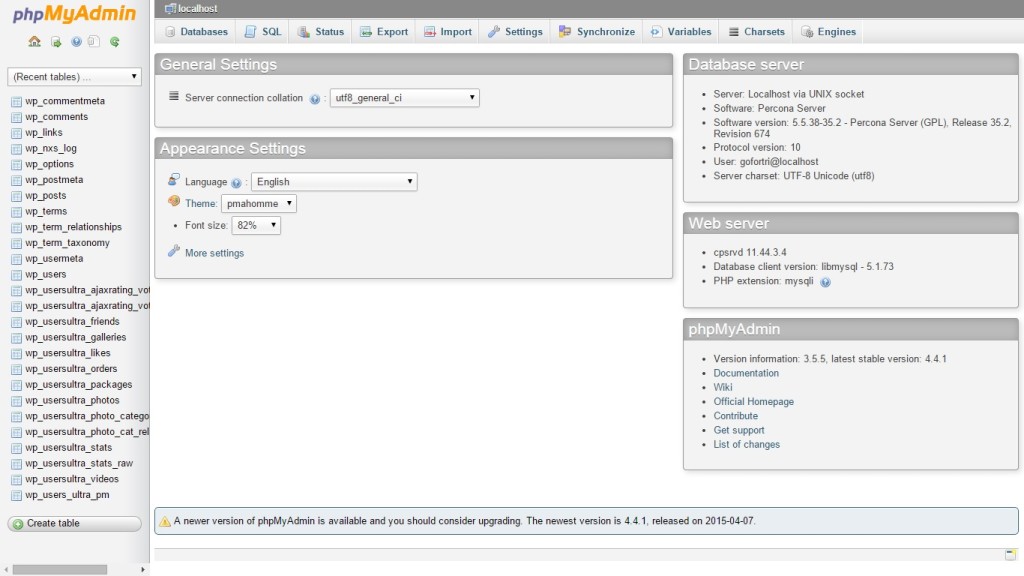 4) Open it and select your blog name from the "recent tables" in the left.
5) Now click below on this "WP-Options".
6) Now click "Import" in right side upper button and upload your file we downloaded from plugin"BackupFileName.sql.gz".It will look like this, 
 7) Now click below go button and you have successfully restored your website.